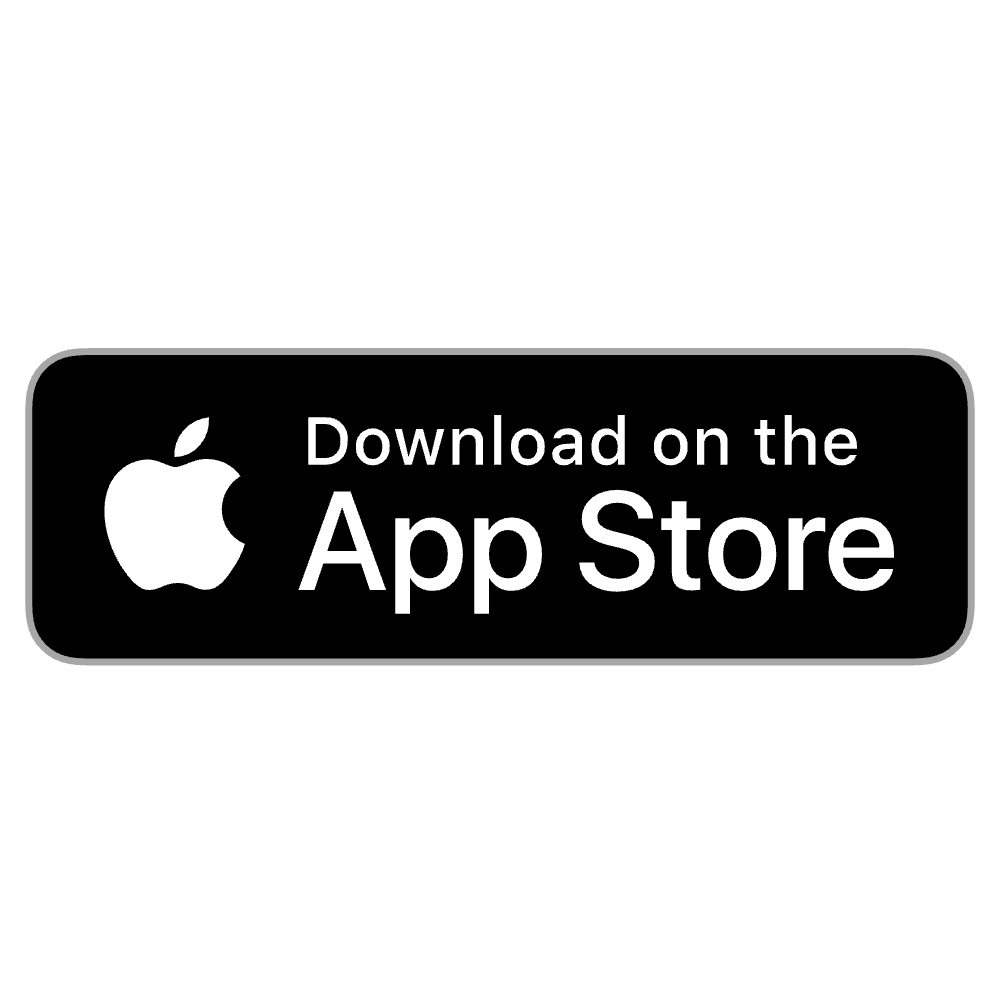 What is an IRR Calculator?
The IRR Calculator is a valuable online resource designed for calculating the Internal Rate of Return (IRR).
This tool proves invaluable in assessing the return on investment (ROI) for a project, taking into consideration the project's generated cash flows over several years and the amount of capital invested. By providing an 'annualized' rate of return, the IRR Calculator streamlines the process of evaluating ROI.
What is IRR or Internal Rate of Return?
IRR, an acronym for Internal Rate of Return, is a crucial concept in the realm of finance. It represents the return on investment achieved when a project reaches its breakeven point, meaning that the project is only marginally justified as valuable.
To gain a comprehensive understanding of IRR, it is essential to grasp another fundamental concept known as NPV, or Net Present Value.
When NPV demonstrates a positive value, it indicates that the project is expected to generate value, thereby receiving approval from management to proceed. Conversely, if NPV shows a negative value, management will likely decide against moving forward with the project.
In essence, IRR signifies the rate of return attained when the NPV of the project reaches a neutral state, precisely at the point where NPV breaks even.
How To Use IRR Calculator To Calculate Internal Rate of Return Online
Step 1.
Open the IRR Calculator. When accessing the IRR Calculator, you will be presented with a straightforward form resembling the following layout. It contains input fields for the 'initial investment amount' as well as additional fields for 'year' and 'cash flow'.
Step 2.
Input the initial investment amount and proceed to complete the required fields for years and cash flows.
I'm assuming an initial investment of $100,000 for the project.
In year 1 I'm expecting a positive cash flow of $35,000. To include additional rows for years and cash flows, utilize the 'Add Row' button.
Step 3.
Fill out all the cash flows expected.
Here are my cash flow projections for the next 5 years:
Year 1: $35,000
Year 2: $25,000
Year 3: $34,000
Year 4: $25,000
Year 5: $50,200
I am assuming that I end the project after 5 years and hence it stops generating any further cash flows.
Step 4.
After entering the cash flows, click on the 'Calculate' button located at the bottom of the form, and allow a moment for the result to appear. Since calculating the IRR is an iterative guessing process, sometimes it can take a few seconds to come up with the answer.
Your response from the IRR Calculator will be displayed below the Calculate Button.
The IRR we get here is 19.28%.
Double Check The IRR Using NPV Calculator
To validate the accuracy of our IRR estimation (19.28%), we can input the IRR value obtained from the IRR calculator into the NPV calculator. Technically, at the IRR the NPV of the project should be 0 (approximately). So let's go ahead and put the same cash flows in the NPV Calculator.
Step 1.
Open the NPV Calculator, where you will find a straightforward interface containing input sections such as 'Discount Rate' and 'Initial Investment,' along with additional fields for years and corresponding cash flows.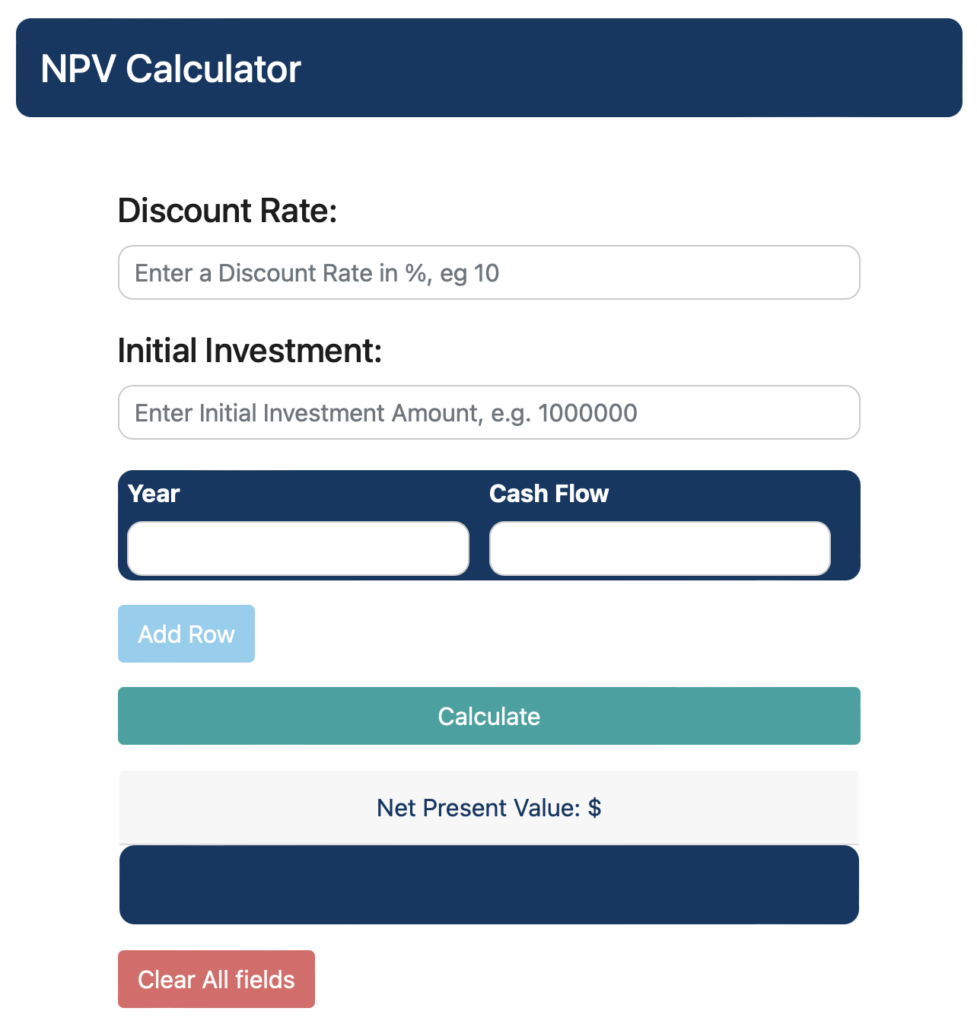 Step 2.
Use the value obtained from the IRR Calculator (19.28%) as the input for the 'Discount Rate' field in the NPV Calculator.
Enter the initial investment amount ($100,000), as demonstrated in the IRR example.
Step 3.
Proceed with entering the respective year and cash flow values.
To include additional cash flows, use the 'Add Row' button.
Year 1: $35,000
Year 2: $25,000
Year 3: $34,000
Year 4: $25,000
Year 5: $50,200
Step 4.
Upon completing the input of all values, hit the 'Calculate' button. The NPV will be displayed below this button.
According to the IRR definition, when the IRR is used as the discount rate, the NPV should ideally equal zero.
In the specific scenario I examined, the computed NPV value is 6.21. Although it is not precisely zero, it is in close proximity. This discrepancy can be attributed to the approximation and rounding of percentages within the IRR Calculator.
For all practical purposes, an NPV that small should be treated as zero!
Step 5.
To achieve a more precise internal rate of return (IRR), one can make slight adjustments to the Discount Rate in order to attain a net present value (NPV) of zero.
For instance, in my demonstration, I fine-tuned the IRR (referred to as the Discount Rate in the NPV Calculator) and discovered that by setting it at 19.28267%, the NPV equated to 0.00.
IRR Calculator App (Coming Soon)
IRR Calculator – Calculate Internal Rate of Return of your projects and investments with ease.
IRR Calculator is the ultimate financial tool for savvy investors and business professionals. Whether you're evaluating potential investment opportunities or assessing the profitability of your existing ventures, this powerful app will help you make informed financial decisions with confidence.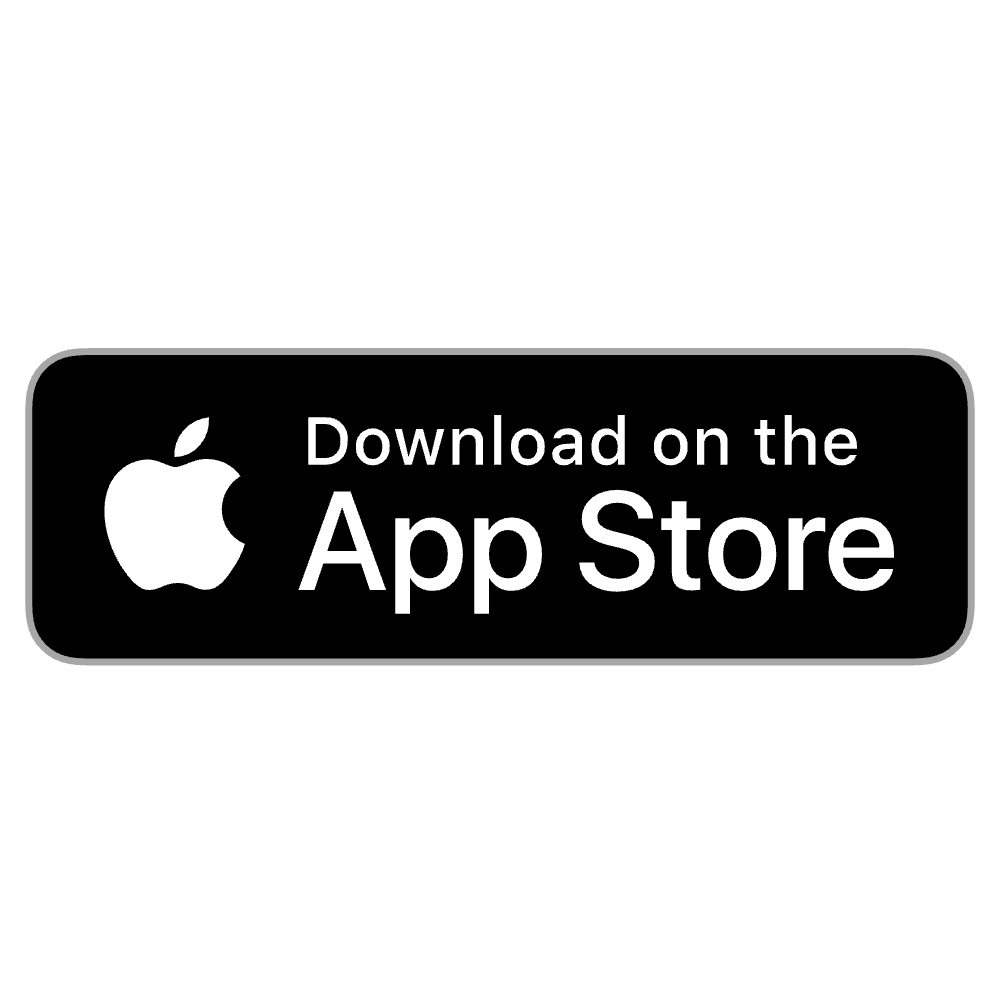 Key Features:
Compute Internal Rate of Return (IRR): Quickly and accurately calculate the Internal Rate of Return for any investment by entering the initial investment value and projected cash flows over time. IRR Calculator handles complex calculations effortlessly, providing you with precise results in seconds.
Intuitive Interface: Our user-friendly interface makes it easy for both beginners and experts to navigate through the app and perform calculations. Effortlessly input your investment data and view the results with a single tap.
Flexible Cash Flow Inputs: Gain a comprehensive understanding of your investment's profitability with a customizable cash flows projection. IRR Calculator presents opportunity to input a year and projected inflows and outflows for that year. There's no hardcoded years, and you can add and delete as many rows as possible – so you get the best experience.
Offline Functionality: No internet connection? No problem! IRR Calculator works offline, allowing you to perform calculations anytime, anywhere, without worrying about connectivity issues.
Secure and Private: We prioritize your data security and privacy. Your investment information remains confidential and is never stored or shared with third parties. Use IRR Calculator with complete peace of mind.
Make smart financial decisions with ease using IRR Calculator – unlock the power of accurate Internal Rate of Return calculations for your investments.
Note: IRR Calculator is intended for informational purposes only and should not be considered as financial or investment advice. Always consult with a qualified financial professional before making investment decisions.
IRR Calculator App – Easy To Use in 5 Simple Steps
---
Our Financial Calculator Apps